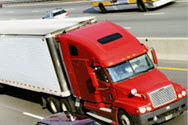 The Federal Motor Carrier Safety Administration (FMCSA) says it will provide guidance intended to ease the transition to electronic logging devices before the Dec. 18 implementation date.

The guidance will include a 90-day temporary waiver from the ELD requirement for transporters of agricultural commodities, formal guidance specifically addressing the existing Hours-of-Service exemption for the agricultural industry and guidance on the "personal conveyance" provision. FMCSA says it will also provide guidance on the existing 150 air miles hours-of-service exemption. The guidance is designed to allow transport companies to make the most of the exemption.

From July to November, FMCSA conducted a public education and outreach campaign about ELD implementation. The effort included driver presentations and panel discussions. The original final rule requiring ELDs was published in December, 2015.

FMCSA and its enforcement partners say they are prepared for the Dec. 18 implementation. The forthcoming announcement represents the agency's desire to implement the ELD rule in a manner that improves safety without impeding commerce.

"FMCSA has listened to important feedback from many stakeholder groups, including agriculture, and will continue to take steps to ease the transition to the full implementation of the ELD rule," said an FMCSA Deputy Administrator. Formal publication of the guidance is expected shortly, and will include a public comment process.

ELD Resources: